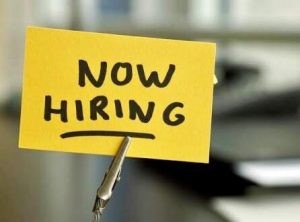 This is a unique opportunity to enter the real estate industry working alongside the best of the best
The Role
As a Sales Associate you will support, and in-turn be taught the art of Real Estate sales by our highly experienced, award winning principal Travis Smith
Your initial day-to-day activities will initially include:
Client prospecting;
Gathering market intelligence;
Networking;
Handling prospective buyer enquiries;
Assisting with open homes and inspections;
Database management;
Opportunities to assist with home appraisals;
Opportunities to assist with listing properties for sale; and
General administration.
As you develop and display increasing competence in these areas your responsibilities will evolve, resulting in you becoming a fully-fledged Agent. In the years ahead, you may well become the Agent who mentors a new-starter!
Is this you?
Are capable of utilising an advanced vocabulary to describe, explain and market their stock when communicating with a prospect;
Are commercial-savvy and can communicate numerical data easily to clients and prospects;
Active and can focus on several sales objectives at a time;
Will use a direct approach to selling but will also appreciate the more subtle aspects of sales negotiation;
Are motivated by the opportunity for personal contact with clients and prospects;
Accomplish their work without the red-tape of specific sales procedures. They're creative;
Tend to question the agenda of those with whom they negotiate a sale but can express confidence in making the sale once their doubts have been alleviated;
Consistently respond to client's needs in a timely fashion and who can make quick decisions under pressure;
Are willing to stand up for their agenda in a sales situation;
Perform best when – after initial training – are provided minimal structure and given the room to make decisions independently without their sales manager micro-managing their activities;
Are most successful when provided ample information to make objective decisions yet are capable of relying on intuition when necessary.
Because that's how our most successful sales people are 'hard-wired'.
Don't be fooled… a career in real estate sales is not 'easy-street'. The hours are long, the effort high and the market is fiercely competitive. But for those with the drive, persistence and self-discipline the rewards are ample.
About Us
Established in 1902, Ray White has become a household name, synonymous with the property and Real Estate industry, home loans and insurance.
Ray White has won the REB Awards for Major Network in 2017, 2018 and 2019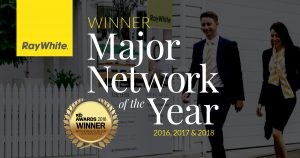 Travis Smith is one of the "Elite" agent in Ray White Group 2019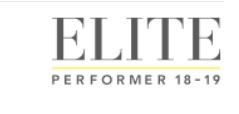 You will learn from the best of the best
How to Apply
Please include a cover letter and your resume giving us a brief overview of your previous relevant experience and what interests you in this role.
If you're motivated by the competitive, fast-paced world of sales, and can follow through on the administrative detail, while helping people achieve their dreams then…
Email emma.smith@raywhite.com