This is a unique opportunity to enter the real estate industry working alongside the best of the best
We are seeking a part time Assistant Property Manager for our Property Management Team for one day a week. The successful candidate will enjoy great support within our team, regular mentoring and training, and provided with the support and tools to successfully manage their workload.
To be successful in this position you will have:
• A Current Agent's Rep Certificate, Current Police Check
• Great attention to detail & the ability to multi task
• Have articulate communication skills and be able to effectively communicate both written and verbally
• Have the ability to effectively manage your time and meet set deadlines
• Be a team player and with a friendly personality.
• Love your job & have a passion for Property Management!
Who are we?
Established in 1902, Ray White has become a household name, synonymous with the property and Real Estate industry, home loans and insurance.
Ray White has won the REB Awards for Major Network in 2017, 2018 and 2019
We are the premier Real Estate Agents for , offering a full service delivery of sales, leasing and property management. Our culture of innovation and collaboration provides the ideal platform for you to develop your skills and take your career to the next level.
Benefits & Culture
The Ray White Group is committed to providing an opportunity for professional development to all of its members. We offer ongoing systems and training at our corporate office, in house, or part of national conferences and retreats, all to ensure you have the best possible opportunity for a successful career with our office.
Who we need?
An energetic and results driven individual who is passionate about property. Whether you are brand new to the industry or wanting to make a move from within it, we want to hear from you! You will be fully trained and supported so there is no real estate experience necessary, only an enthusiasm for property!
At Ray White Drysdale you will be provided with all the tools and training needed to succeed which won't be a hard feat given our strong brand. You are required to hold a current driver's license, hold a current agents representative certificate and have excellent written and verbal skills.
Sounds interesting?
Don't miss out on this fantastic opportunity to develop your career within one of the largest and most successful Real Estate businesses in Australia.
All applications are held in the strictest confidence.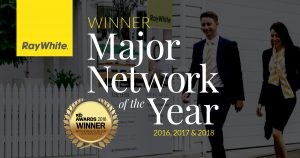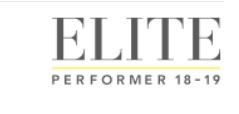 How to Apply
Please include a cover letter and your resume giving us a brief overview of your previous relevant experience and what interests you in this role.
If you're motivated by the competitive, fast-paced world of sales, and can follow through on the administrative detail, while helping people achieve their dreams then…
Email emma.smith@raywhite.com